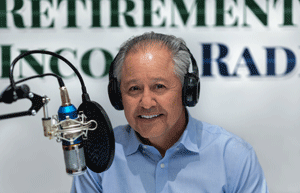 Al Martinez
How to Invest Your Hard Earned Money
Keeping it Safe from Losses, Fees, and Inflation.
Al is the proud parent of three daughters, with two attending college and one following in his footsteps assisting him in his business. Al enjoys hiking, biking, fishing and rafting in the great state of Colorado.
Over the Last two decades, Mr. Martinez has helped people protect millions of dollars of important retirement assets. He is focused on safety and security, while at the same time reducing investment fees and expenses. Many people have benefitted from Al's knowledge and advice over the years. Additionally, he is the host of a weekly radio program called Safe Money Radio.
Make sure your money is working as hard for you as you did for it. Give Al a call and let him provide you with a Purpose Driven view of your retirement goals.